About the Homeless Coalition of St. Johns County
ESHC provides innovative programs to assist the most chronic homeless families with children in Florida's St. Johns County to get off the street and on the road to self-sufficiency.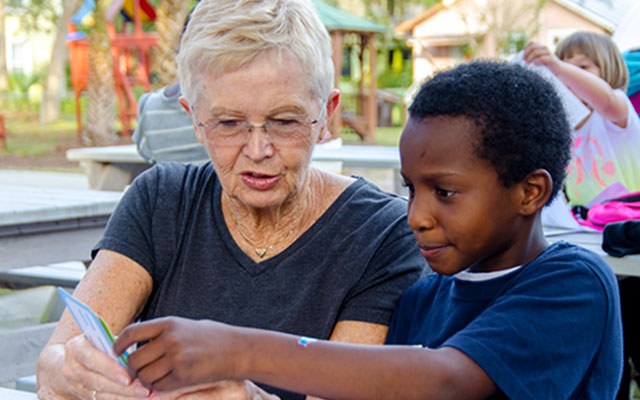 Breaking the Cycle of Poverty & Homelessness with Children
Building Skills that Help Give Homeless Families a Positive Future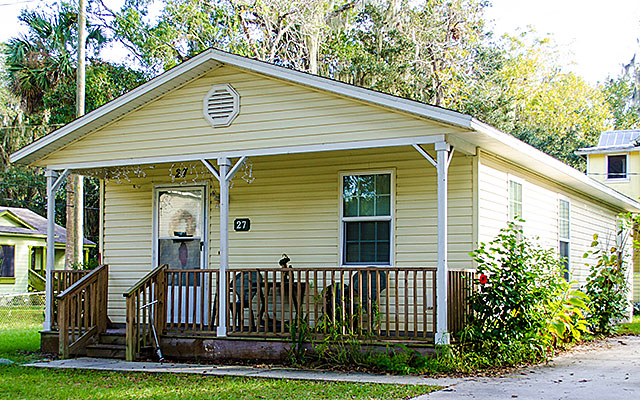 Providing Safe Housing for Homeless Children and Their Parents
Jim & Jean Harden
Homeless Coalition of St. Johns County founders
Our History
In June 1998, three concerned groups, the St. Johns County Mental Health Department, NAMI of St. Johns County, the Trinity Chapel (now Destiny International) and the Rosalie James Circle of the International Order of The King's Daughters and Sons, decided to do something about the need for shelters and services for the homeless families with children.
Many of these families lived among other individuals and the chronically mentally ill homeless in the woods, under bridges, sleeping in abandoned cars, and other places unfit for human habitation in St. Johns County.
With the help of service provider agencies, churches, businesses, and concerned citizens, the Emergency Services and Homeless Coalition of St Johns County, Inc. (ESHC) was organized and chartered in November 1998.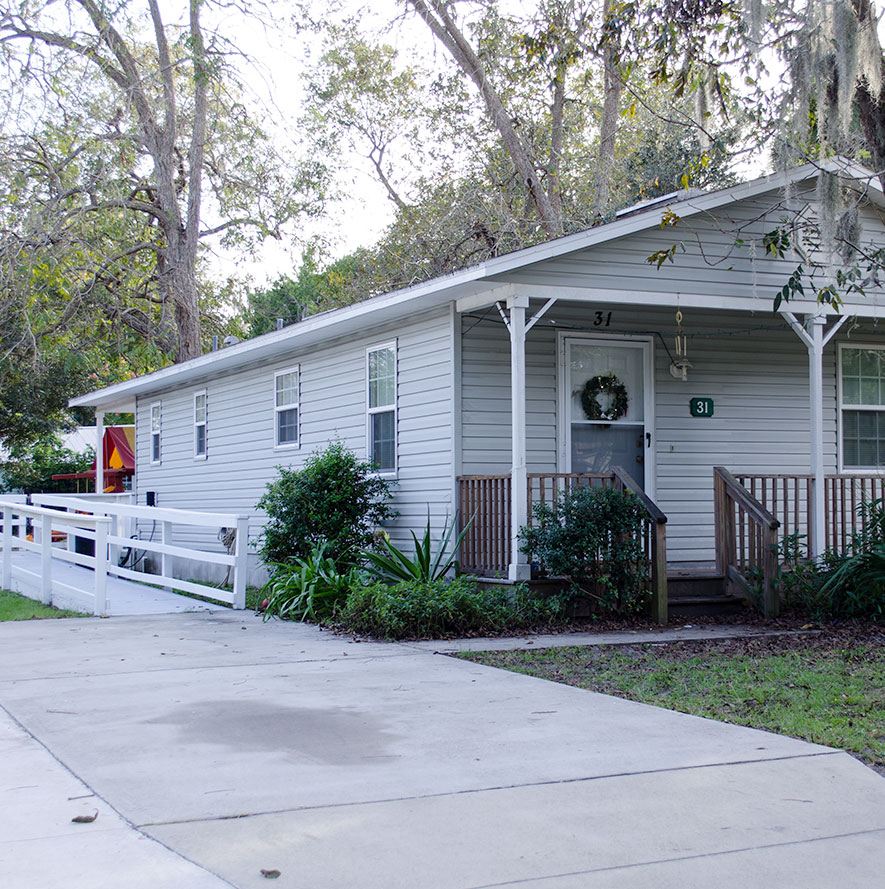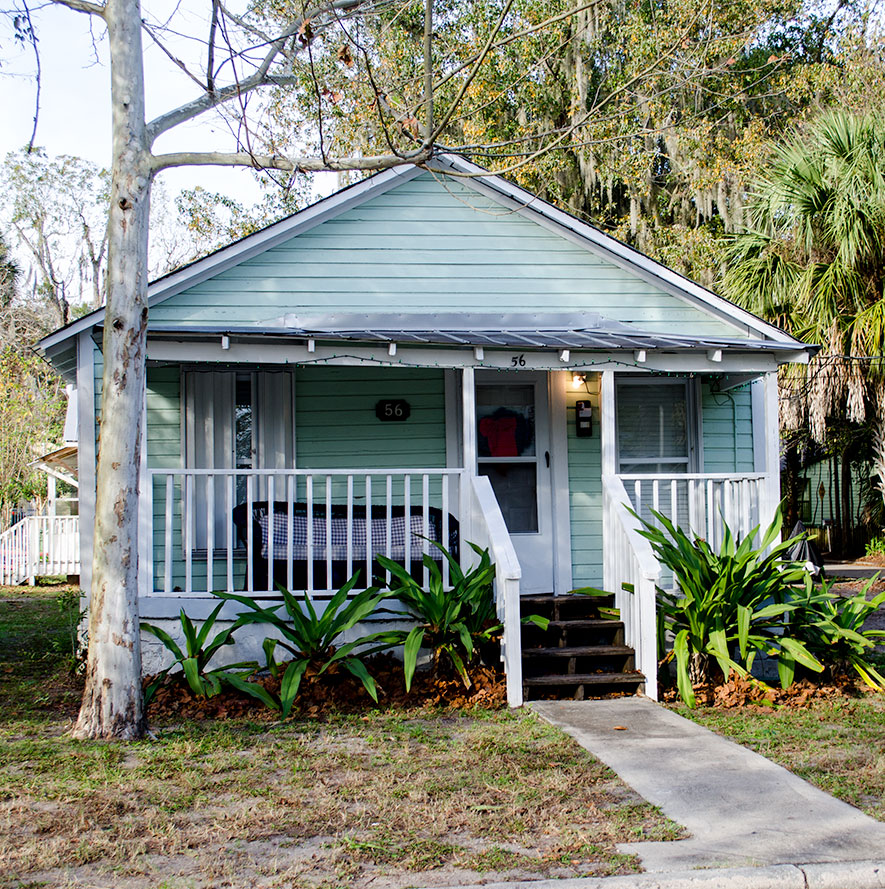 Transitional Housing is the completion of a process which guides homeless persons into permanent housing.
ESHC determined that one of the most pressing needs was housing for homeless children and their single parents. Because no other agency or organization would do so, the Coalition took the lead and in 1999 purchased our first transitional shelter. In 2001, the Coalition purchased 12 houses on Chapin St. and in 2004 purchased three (3) houses on Nesbit Ave, and in 2009 built four (4) houses on Smith St. ESHC currently has 18 homes. An average of 14 families move to permanent housing each year.
This program was developed as a bridge between the street/shelter and permanent housing. Clients live in Transitional Housing homes from two months to two years and receive intensive services such as education, job training and placement, substance abuse counseling, parenting classes and childcare services. ESHC currently has 18 homes including four (4) newly constructed in 2009 on Smith St. An average of 16 families move to permanent housing each year.
The Homeless Coalition provides a supportive services that benefit the surrounding West Augustine community. Many of the people living in the area are homeless and poverty stricken.
Food Redistribution: Provide USDA commodities and food items received from donations. Assist with Food Stamp applications.
Clothing: Provide clothing and shoe vouchers for residents, homeless and those at risk of homelessness.
Neighborhood Watch: On the second Monday of each month Transitional Housing Program residents and West Augustine neighbors gather for a dinner, social time and presentation from local service agencies.
Access Florida Assistance:Participate in Access Florida assistance with Medicaid, disability insurance and other mainstream resources.
St. Johns County Non-Profit Leadership
Lead Agency
In 2002, the Florida Department of Children and Families, Office on Homelessness recognized and designated ESHC to serve as lead agency for St. Johns County for local planning efforts to create homeless assistance continuum of care systems. ESHC served in this capacity through June 2016.
Homeless Management Information System
ESHC served as the lead agency for the Homeless Management Information System (HMIS) from 2002 through July 31, 2016. The primary goal of the database is to deliver to the U.S. Department of Housing and Urban Development (HUD) documentation on services and shelter provided to homeless persons and those at risk of homelessness in St. Johns County. ESHC and many agencies offering homeless services utilize this program. HMIS reporting is mandatory for those agencies receiving HUD funds. We encourage all service providers to input services in HMIS to support each other and note gaps in services.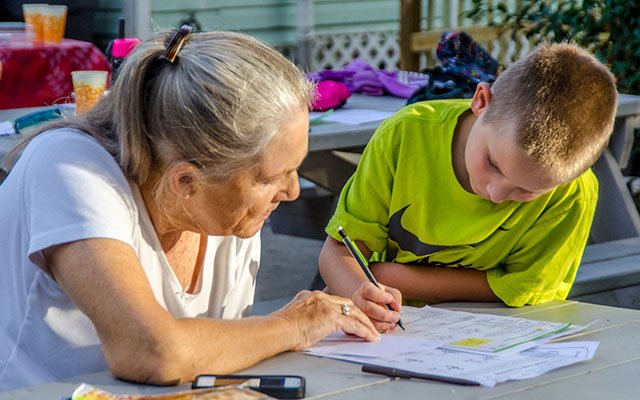 The mission of ESHC of St. Johns County, Inc. is to truly make a difference in the lives of homeless children & their families by providing the opportunity for them to remain intact, stabilize their lives, save towards affordable permanent housing and break the cycle of homelessness.